Press and Media
The former deputy prime minister of Thailand Mr. Phongthep Thepkanjana met with the Taoyuan City mayor Cheng to discuss post-epidemic cooperation
Wu-Hsiung Hsieh, the writter with LTN|PUBLISHED OCTOBER 7, 2022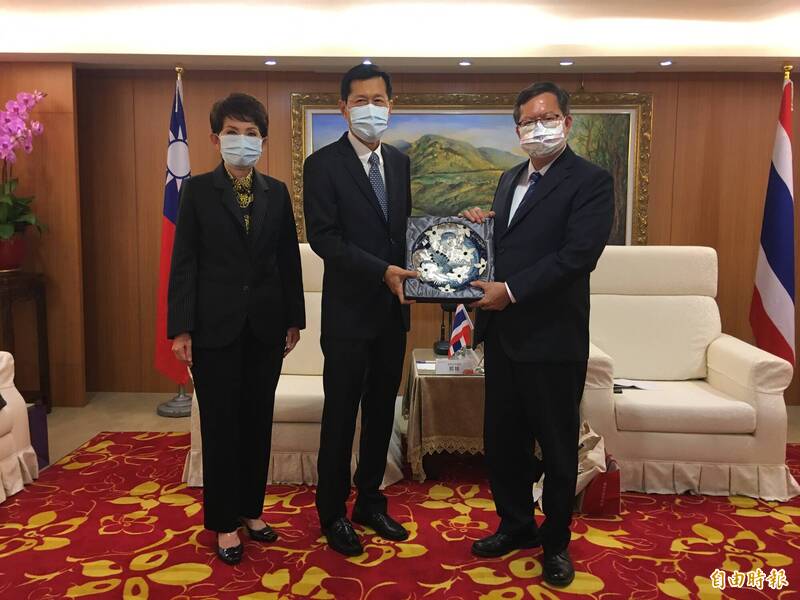 The former deputy prime minister of Thailand Mr. Phongthep Thepkanjana met with the Taoyuan City mayor Cheng Wen-tsan on October 5 to exchange views on the development and cooperation in the fields of smart city, tourism, cultural education and medical biotechnology after the epidemic.
The exchanges between people in Taiwan and Thailand are very frequent. Thailand will host the APEC Summit in November in which many Taiwan representatives will participated. Thepkanjana hopes that mayor Cheng will also have the opportunity to visit Thailand in the future. Taiwan and Thailand will continue to deepen exchanges in various fields such as tourism, education, science and technology, and medical care, and there will be more cooperation space in all aspects in the future, Thepkanjana said.
See the original report:https://news.ltn.com.tw/news/p...