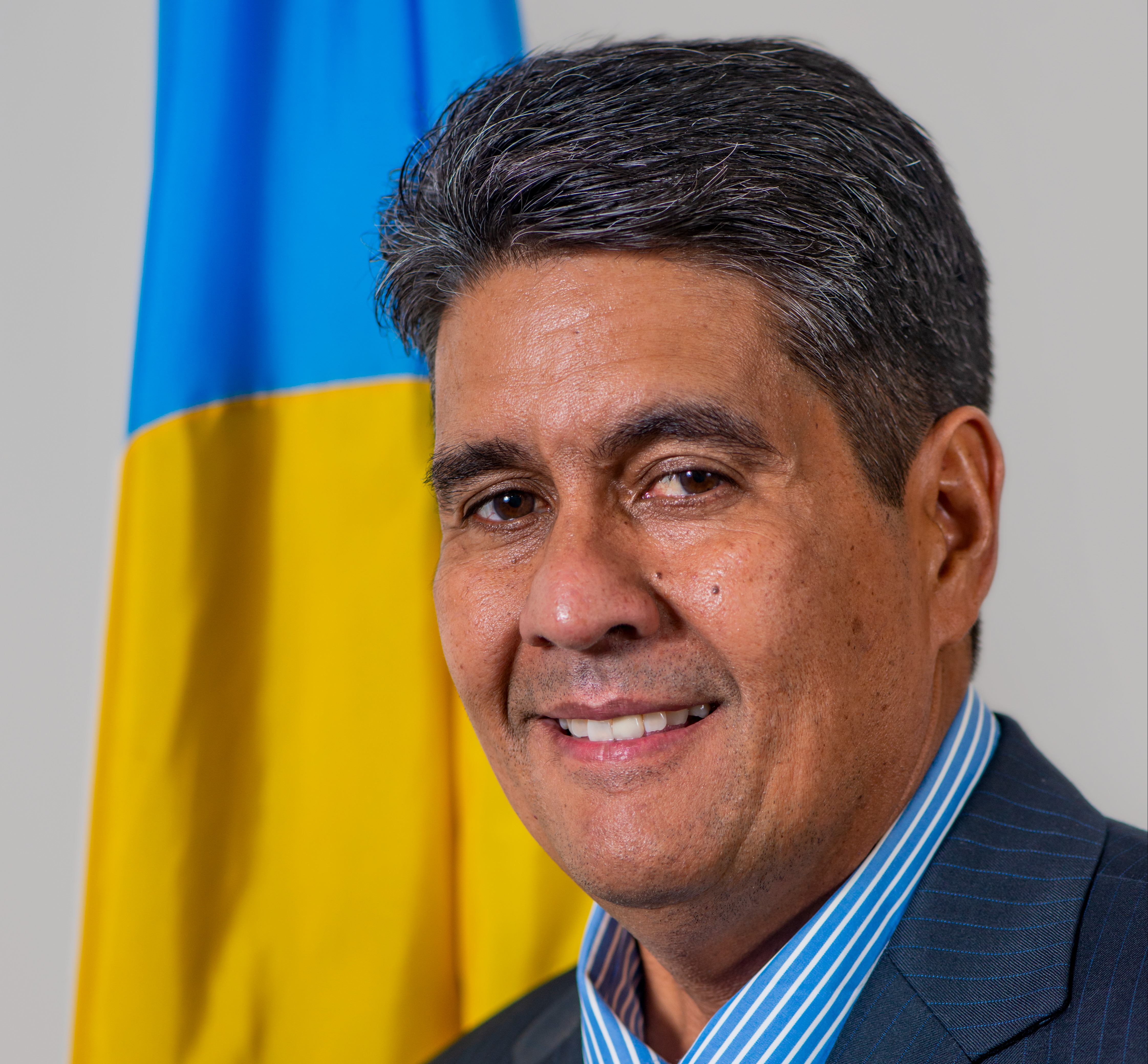 H.E. Surangel S. Whipps, Jr.
President
Republic of Palau
His Excellency Surangel S. Whipps, Jr. is the 10th President of the Republic of Palau.
President Whipps is a two-term Senator having served in the 8th and 9th Olbiil Era Kelulau from 2009 to 2016. His slogan – "A Kot a Rechad er Belau" (Palauan People First) actually originated from his father, who was active in the Save Palau movement to protect Palau's marine resources. In response to unfair treatment in the workplace, lack of career opportunities for Palauans, challenges hindering young Palauan entrepreneurs, and the unchecked exploitation of Palau's natural resources, the slogan represented the conviction that Palauans must reap the opportunities Palau has to offer, and the commitment to push for the improved welfare of Palauans as foremost in by their government. One of his primary policy priorities includes developing and promoting Palau's economy and human resources, while striking a balance in the protection of the environment.



President Whipps' experience is combined with his formal background, having earned a bachelor's degree in Business Administration in economics from Andrews University in Michigan and an MBA from Anderson Graduate School of Management at University of California, Los Angeles (UCLA). He maintains his father's tenets for happiness – a God centered home, always time for family, hard work ethic, and achieving the highest educational opportunities. President Whipps and First Lady Valerie Esang Remengesau are proud parents of three daughters and a son. They enjoy fishing, diving, skiing and snowboarding during spring break.